XL-Sized Intercooler for Holden Colorado
Boost your Holden Colorado with a custom ECU tune and the latest PWR intercooler kit developed for optimum performance and reliability!
Improve your performance with a bigger intercooler that works better than the OEM one – built tougher, designed to do the job – not to save on material cost at the factory!
From $1800  incl. gst (model specific)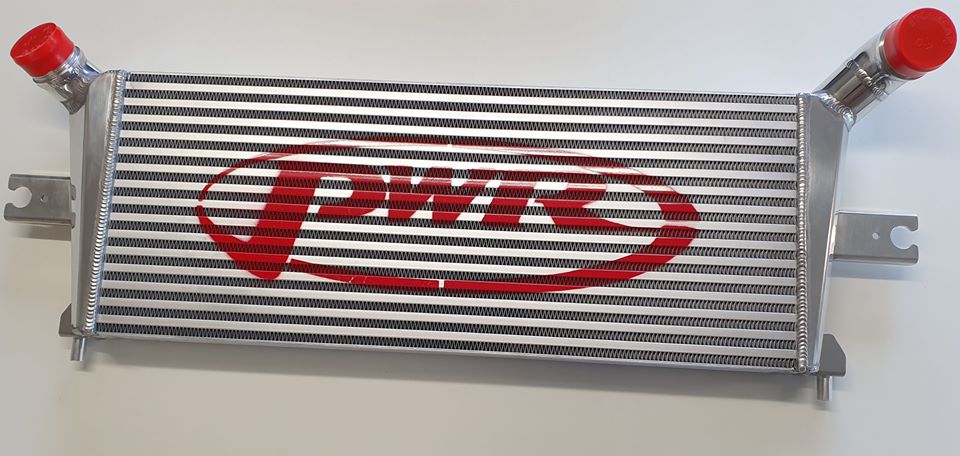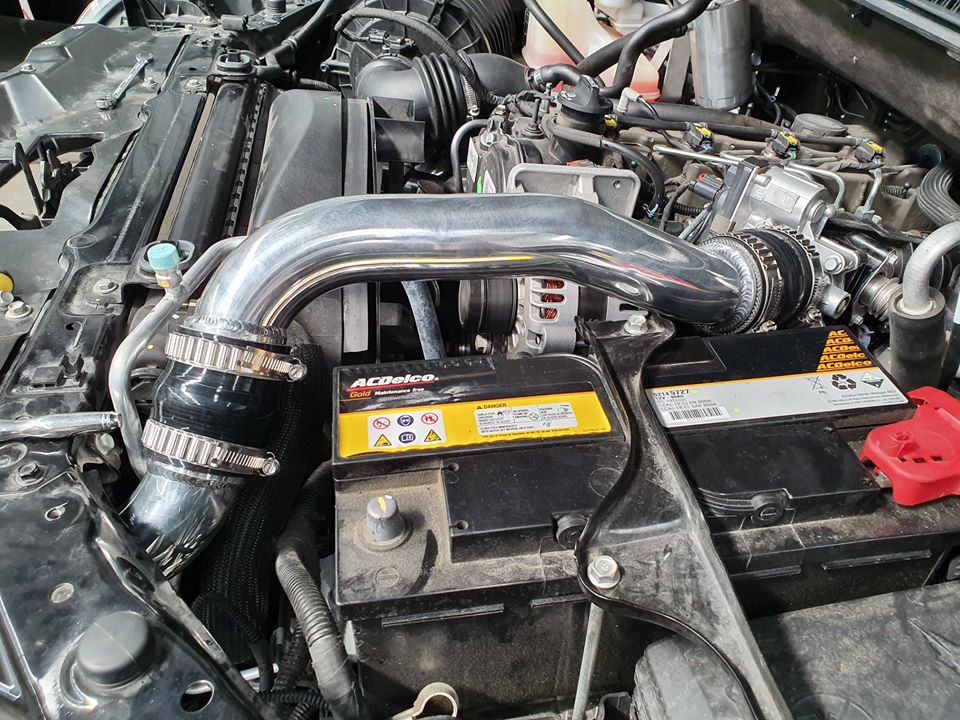 Heavy Duty Parts
To prevent the expansion of the hoses under boost the kit features mandrel bent hard aluminium piping, matched with PWR's signature CNC-machined ribbed outlets, high quality 5 ply silicone and premium stainless steel constant tension Murray clamps to prevent any hoses blowing off.
Hi Flow Design
The core is made of extruded high flow tube which allows for 14.7% less charge air pressure drop and improved efficiency.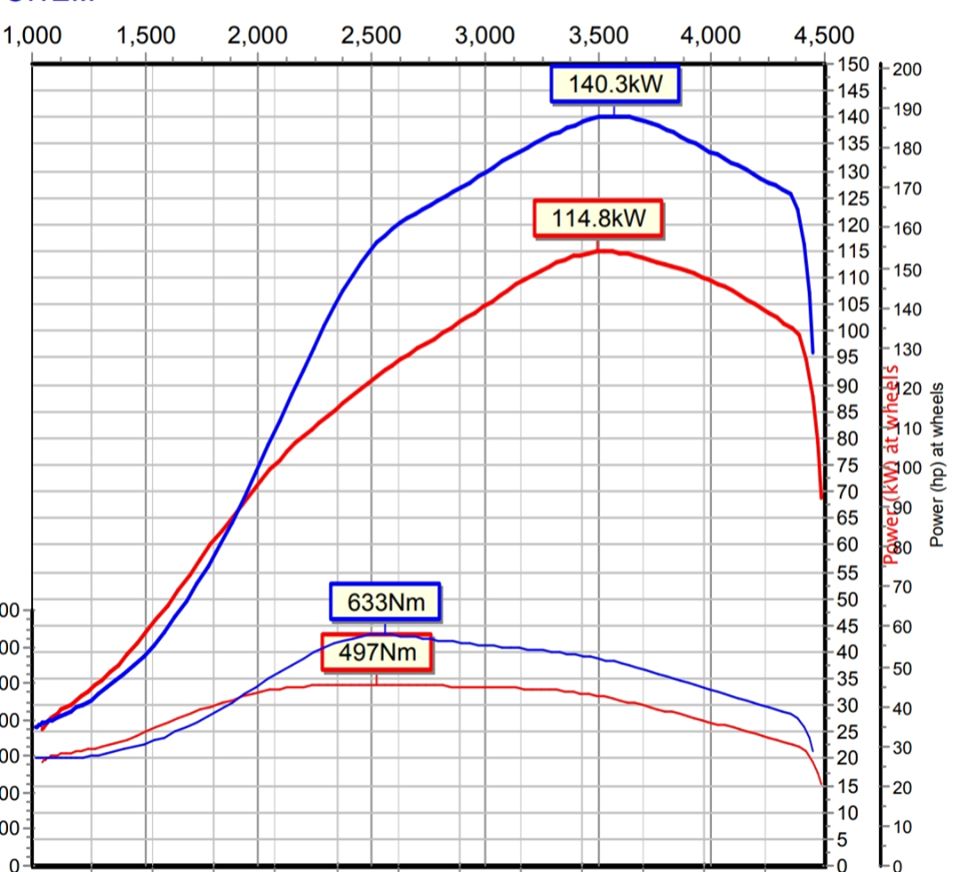 Improve your machine with bolt on installation and ECU tuning in just 2 days!
Fitting an intercooler will help maintain a cool intake charge to the engine under increased demands and lean up the air fuel ratio allowing for a clean emission compliant tune without sacrificing any power.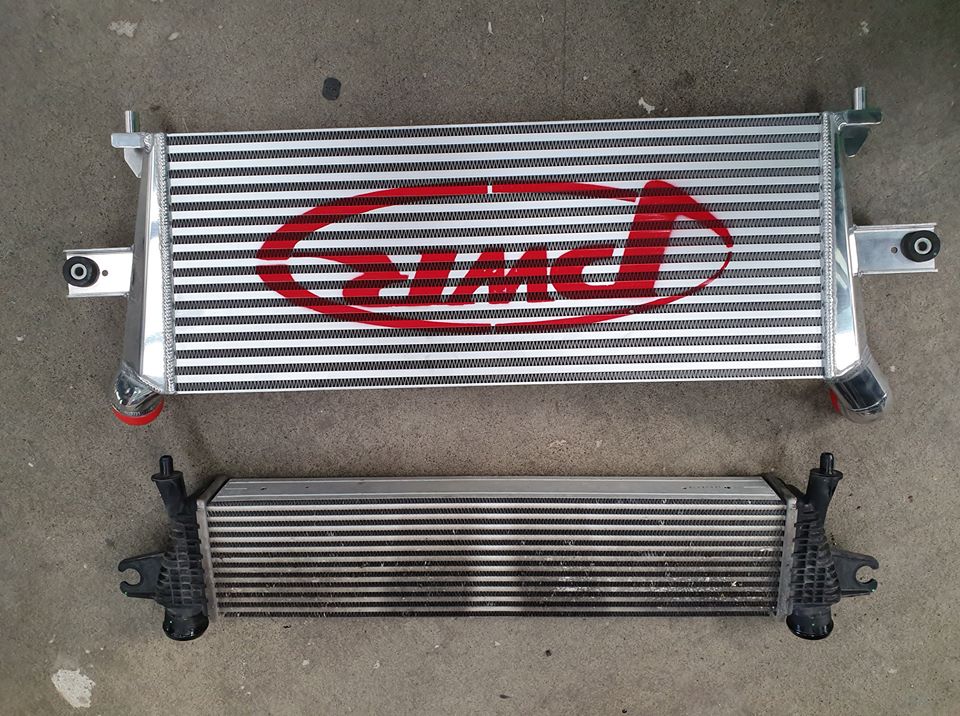 180% More Surface Area!
The intercooler face area has been increased to 180% of the OEM unit for improved heat rejection and increased air flow. Wind tunnel testing shows the intercooler-charged air outlet temperature is reduced by up to 7.3°C more than OEM.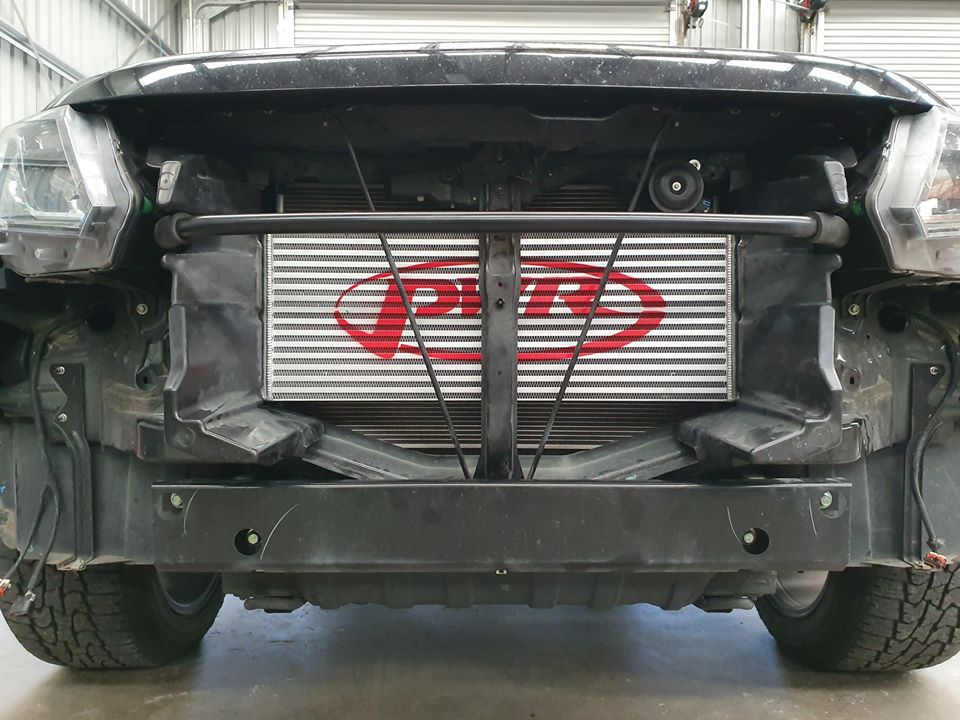 Top Quality Manufacture and Quality Control – Still Low Price
Don't risk performance on an inferior Chinese import unit which is most likely 0% better than the OEM Cooler. This is a quality upgrade to instantly improve your performance.
Get in touch now for more info on our Intercooler and tuning packages.
Turbo upgrades are also available for some of the below models.
FORD Ranger PX and MAZDA BT50
2012-onwards 3.2L
TOYOTA Hilux 2.8L Diesel 2015-onwards
HOLDEN Colorado RG 2012-2013 2.8L
HOLDEN Colorado RG2 2014-2019 2.8L
NISSAN Navara D23 NP300 
VW Amarok 2012-2016 2.0L
MITSUBISHI Triton MQ 2015-onwards
VW Amarok 2016-onwards 3.0L ***V6***
TOYOTA LANDCRUISER 79 Series Elite
(Top mount, includes fan and shroud Kit)
TOYOTA LANDCRUISER 200 Series Elite
Black out options also available.
THE ECU TUNING SPECIALISTS