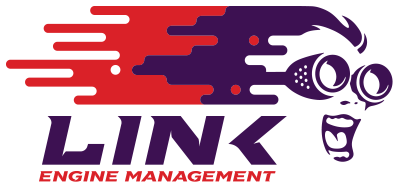 Link ECU's are a great aftermarket  ECU and we have the ability to allow them to run most petrol engines.
We supply and install all Link ECU products. New Zealand made in Christchurch, Link is one of the most well-known and most universal ECUS on the market, Link ECU products are exported to over 65 countries and renowned for quality, reliability and value for money – they cater for pretty much everything! 
 Most Kiwis and Australians will know of Link as they have many suppliers throughout NZ and Oz. 
 Because of this, you will not find much price difference between sellers as they are widely available. What you will find a difference in is the experience of professionally tuning them. While you may find them a few dollars cheaper from other sellers, we are one of the most experienced tuners in New Zealand.
What We Recommend Link ECU For
Link is the perfect engine management solution for controlling engines in performance cars, drag racing, drifting, jetski's, snowmobiles, aircraft, speedway and jet-sprint racing.
 Basically – any racecar build or anything to do with motorsports or custom performance upgrades for when you can no longer use the factory ECU. 
 When you reach that point in your project or hobby car that the factory ECU simply cannot work properly with your custom parts and additions, thats when you move into a Link ECU.
Link has been around for many years and their products are available from many sellers in New Zealand.
If you are in New Zealand, there is a small cost saving in shipping and handling fees by going with a Link ECU over a Haltech ECU, and vice-versa. If you are looking for ECU tuning in NZ, Link will no doubt be what you are looking at first. Locally made and supported, and slightly cheaper.
However, if a few extra bucks doesn't matter, Haltech ECU in Australia is a world-class product you should also look at. The big difference is that Haltech has remote login-software that means you can get direct support and help whenever you need it. With Link, you will have to go through the usual channels for changes and help.
Features:
Dual Fuel, Ignition and Boost Tables switchable via digital input or auxiliary output
User definable inputs and outputs
Real-time logging and programming of all parameters
Dual 2D or 3D boost control tables with air and water temperature corrections. Can also use a boost adjust knob or boost by gear.
Idle Speed Control
Individual Cylinder Trimming (3D Mappable)
DisplayLink Compatible
3D mappable water or nitrous oxide injection
Anti-Lag, Launch Control and Flat Shifting
Continuous Cam Timing Control (e.g. late model WRX and EVO9) on-board USB for PC Tuning without adaptors
QuickTune – automated tuning of fuel delivery
Link WireIn ECUs are the ultimate in flexibility, completely adaptable to any vehicle or application.
Decide what you want to achieve considering your application (car, boat, drift, motor bike etc). Think about your transmission and modifying your engine.
Distributed, wasted spark, coil per plug
Boost level
E-throttle
Cam control, 1, 2 or 4 cams
O2 feedback
Pressures
Temperatures
Transmission requirements
Logging requirements
Traction control
WE CAN SUPPLY AND FIT:
Link Atom
Link Storm
Link Fury
Link Extreme
Link Thunder
Link PlugIn ECUs totally replace the original factory ECU, in the original location.
Fast install, full engine management, tuning solution!
Where possible, the factory enclosure is reused and a replacement board is supplied which the installer swaps for the original factory board inside the original enclosure.
Where this is not possible due to the design of the factory ECU the Link ECU is supplied in a full or partial replacement enclosure.
Advanced Tuning and Performance is a one stop shop get your car prepared for track days or race series.