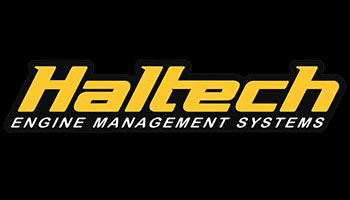 Haltech has been at the cutting edge of engine management technology since it first opened its doors in 1986.
Today, Haltech ECUs are sold in over 50 countries around the world. The company is credited as being the first in the world to develop real time engine management calibration.
Haltech ECU is an Australian made brand. A bit more expensive for Kiwis because of import fees and shipping. Haltech has been servicing the NZ and Aus market since the 80s. That means they know their kiwi customers and the kinds of things they want to do with their cars. Their customer service is based around this long-term experience – your dad probably bought a Haltech when he was into racing cars! 
Haltech has brought that experience and built on it in the modern era, and it is customer service and support where they rise above other options in the market. With remote log-in technical support, you can get access to expert help when you need it. If you do not have a lot of racing suppliers or workshops in your area, this extra level is well worth the extra dollars that you pay because this is an imported product in NZ.
Haltech are a world class ECU, we supply and install all Haltech products and recommend them.
What We Recommend Haltech ECU For
Haltech is the perfect engine management solution for controlling engines in performance cars, drag racing, drifting, jetski's, snowmobiles, aircraft, speedway and jet-sprint racing. 
Basicsally any racecar build or anything to do with motorsports or custom performance upgrades for when you can no longer use the factory ECU.  When you reach that point in your project or hobby car that the factory ECU simply cannot work properly with your custom parts and additions, thats when you move into a Haltech ECU.
Haltech can do anything. Whether you are an enthusiast in a more remote area or buying for a race-team, Haltech is quality, experienced and have great support. Especially if you plan on making regular changes and tweaks.
Ellite series
Ellite 750
Ellite 1500
Ellite 2500
Platinum sprint series
Platinum Sprint 500
Platinum sprint RE
Platinum pro plug-in series
Honda Civic EP3
Honda Integra DC5
Honda S2000
Hyundai Genesis
Nissan 300ZX (Z32)
Nissan 350Z (Z33)
Nissan Patrol Y61
Nissan Silvia S15
Nissan Skyline R32/R33
Nissan Skyline R34 GT-R
Nissan Skyline R34 GT-t
Subaru WRX MY01-05
Dashes and Data
IQ3 Display and Logger Dash
Gauge Art CAN to VGA Adapter
Can devices
Can hub
CAN WideBand – Single Channel
CAN WideBand – Dual Channel
I/O Expander 12
Thermocouple Amplifier (EGT)
Ignition
CDI Ignition Systems
High Power Igniters
Ignition Coils
OEM Ignition Modules
Advanced Tuning and Performance is a one stop shop get your car prepared for track days or race series.